Residential Real Estate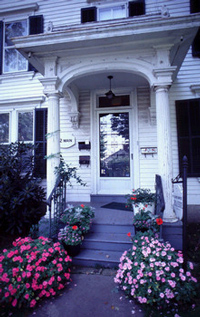 Branson's population, inside the city limits, almost doubled from 1990 to 2000. In recent years, the area has continued to grow at a more moderate and sustainable pace.
Today, new residents seeking housing have more choices than ever before and more on the horizon. New apartment complexes, town homes, condominiums, mobile home parks and single-family homes are springing up on a daily basis throughout the area. There is everything from government subsidized housing to upscale executive homes with private lake access.
Our Team went searching for the most friendly and fair Real Estate Companies in Branson Missouri. We went undercover and found the Real Estate Agents that knew what questions to ask and knew how to sell properties. Here are the results we came up with!!
1) Delay, Delisa - Realty Executives
500 W Main St, #101a, Branson, MO
417-334-7653
2) Associated Real Estate Brokers
109 North 6th St, Branson, MO
417-239-4059
3) Rice, Paul T - Buyers & Sellers Real Estate
111 Corporate Pl, Branson, MO
417-334-3458
4) Ruda, Dan - Thousand Hills Real Estate
503 Branson Landing Blvd, Branson, MO
417-334-5922
5) Branson Real Estate - Jeff Underwood
800 Mo-248, Branson, MO
417-294-7734
6) Prudential Real Estate
650 Branson Landing Blvd, Branson, MO
417-334-5318
7) Table Rock Realty
2101 State Highway 248, Branson, MO
417-334-3138
8) Gerken & Associates
1157 W 76 Country Blvd, Branson, MO
417-334-1892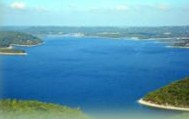 9) Branson Best Realty
1033 W Main St, Branson, MO
417-339-1770
10) Carol Jones Realtors
1484 State Highway 248, Branson, MO
417-335-5950
11) Branson Realty
205 W Atlantic St # E, Branson, MO
417-334-3466
12) Branson Lakes Country Realty
211 S Commercial St, Branson, MO
417-334-6961
Condominiums and timeshares are big business in Branson and have exploded to meet the demand of part-time residents and those interested in resort-style living. Many of the area's condominium developments and master-planned communities feature all the luxuries one would expect to find in a vacation destination: golf courses, swimming pools, tennis courts, spas, fitness centers, clubhouses, activity centers, restaurants, hiking trails, horseback riding, child care, full-service marinas and more.
City of Branson building codes hold developers and builders to the highest of standards so owners and investors can rest assured that new construction in the city conforms to strict guidelines.
For more information on area residential and commercial real estate contact the Tri-Lakes Area Board of Realtors at 417-338-4555.
Copyright © 2005-2009 Branson Missouri by Writers Opinion LLC Send Comments, Privacy Policy, Terms And Conditions, Contact Us