Stone Hill Winery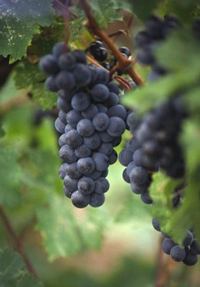 Taking a trip to the live entertainment capital, Branson, costs money but one attraction is free. Stone Hill Winery, Missouri's oldest and most awarded winery, is known nationwide for its award-winning wines, for its free tours of the facility and, of course, for its free samples.
Visitors are guided through the winery where they can watch the entire winemaking process. Tours begin every 15 minutes. The tour ends in one of six tasting rooms where visitors can sample wines and juices.
Stone Hill's wine list includes Norton, Vidal Blanc, Chardonel, Hermannsberger, Seyval, Missouri Cahampagne, Steinberg White, Steinberg Red, Blush, Vignoles, Rose Montaigne, Golden Rhine, Pink Catawba, Concord and Cream Sherry, which is made specifically at the Branson complex.
The gift shop features wines, glasses, bottle holders and other wine-related items.
Stone Hill Winery, 601 State Highway 165, Branson, phone 888-926-WINE or 417-334-1897 or www.stonehillwinery.com.
Copyright © 2005-2009 Branson Missouri by Writers Opinion LLC Send Comments, Privacy Policy, Terms And Conditions, Contact Us