Springtime Blooms in Branson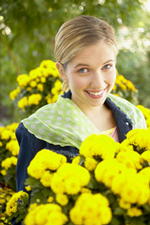 Many of the area's live performance venues introduce new acts and new shows in the spring of each year. The theme and amusement parks open up for the warm months.
As the daytime temperatures rise in late March and April, dogwoods, redbuds, wildflowers and forsythia begin to bloom transforming the Ozarks into a springtime oasis. Elaborate landscaping at area businesses and public parks makes for postcard perfect pictures.
Springtime is great for golf or taking a hike along a nature trail. The best fishing of the year on Table Rock Lake is during the spring, especially for lunker-sized bass.
Copyright © 2005-2009 Branson Missouri by Writers Opinion LLC Send Comments, Privacy Policy, Terms And Conditions, Contact Us