The Butterfly Place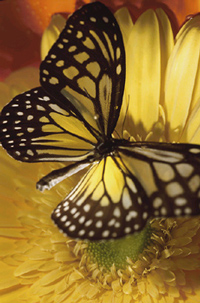 The Butterfly Place is an indoor live exhibit that has been carefully designed for the propagation and development of some of nature's most colorful living creations. This wonderful man-made habitat is contained within a 9,000 sq. ft. glass building. A variety of colorful plants and shrubs, each of which has been selected as a source of nectar for the butterflies, can be found within this greenhouse.
Walk in the beautiful floral gardens of the arboretum along the winding paths among over 1,000 of the world's most beautiful butterflies. There are benches throughout the facility for visitors to listen to peaceful music and watch these wondrous creatures sip nectar and fly freely all around. Bring the camera and enjoy the experience in the climate-controlled atrium.
The Butterfly Place , 2400 State Highway 165 (next to Welk Theatre), www.butterflyplace.com.
Copyright © 2005-2009 Branson Missouri by Writers Opinion LLC Send Comments, Privacy Policy, Terms And Conditions, Contact Us